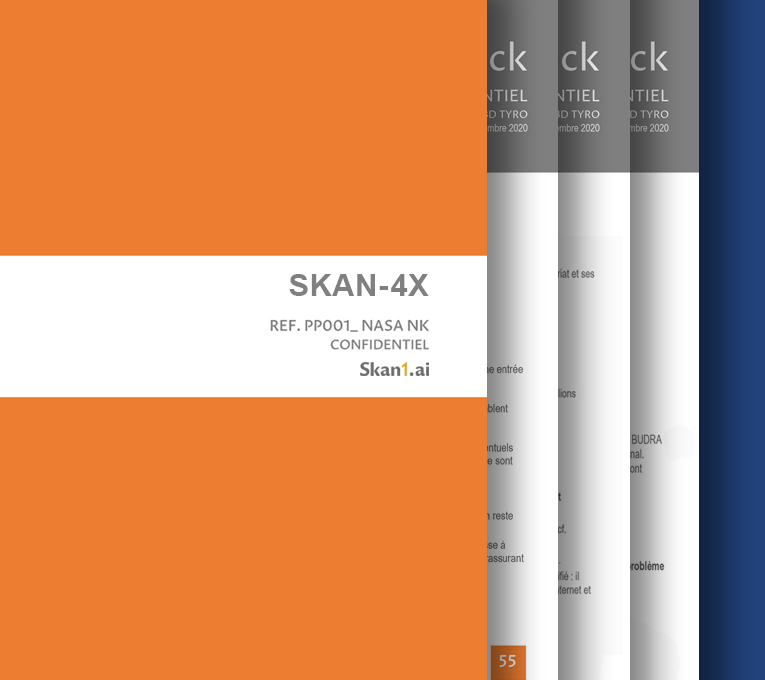 SKAN-4X assessment
An in-depth risk analysis including the main related parties, starting at 2 850 € tax excluded
When and why use SKAN-4X
Specifications
When and why use SKAN-4X
An exclusive approach extended to the main related parties
The SKAN-4X report in detail
An (inclusive) specification that extends the scope to related parties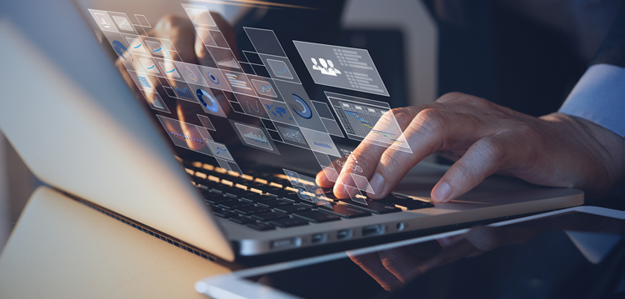 Sources used
Our consultants, aided by our artificial intelligence tool, search, exploit and analyze information from millions of international and local electronic public sources. This includes :
Open data (web, web 2.0, invisible web, …)
International databases (free or paid): corporate, PPE/PEP (Politically Exposed Persons), sanctions lists, press…
Local databases, free or not : corporates, PPE/PEP, sanctions, convictions, press…
One of the assets of SKAN-4X is to be able to complete this by searches in local public sources unavailable in electronic format. Our consultants, or our partners in the field, can for example go to the local registry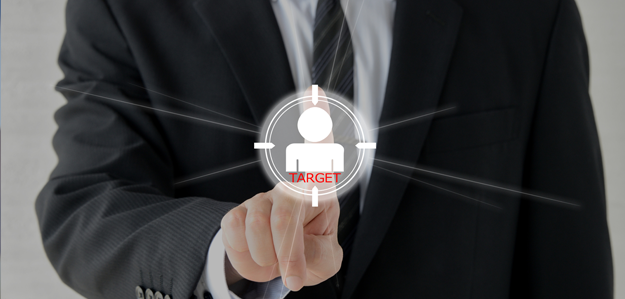 4 analytical dimensions
SKAN-4X reports are based on an in-depth 4-dimensional analysis of the subject studied (an individual or an organization). The research and analysis dynamics aim to provide a factual and precise insight on the following themes:
Identity and Governance
Activity and operations
Visibility and reputation
Key stakeholders (people and organizations)
All this is synthesized in the exclusive SKAN-R® compliance score developed by our experts.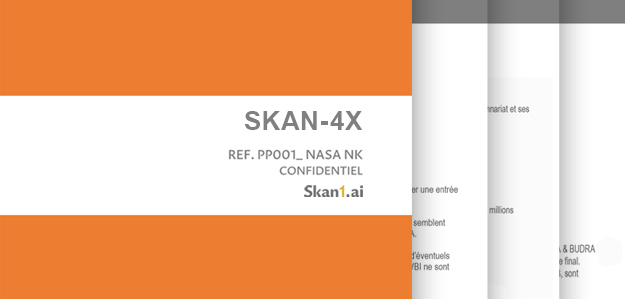 The report
The results of each SKAN-4X assessment are provided in a clear and concise deliverable designed to provide a summary profile of the study subject and the level of risk associated with it. This includes the following key elements:
The exclusive SKAN-R® compliance score developed by our experts
An executive summary of the study
A summary and determination of the level of risk associated with the subject of the study
Our eventual recommendations
An analysis in 4 dimensions (identity/governance, activities, reputation and visibility, main related parties)
A bibliographic record (sourcing)
Our reports are written in French or English, according to your specifications.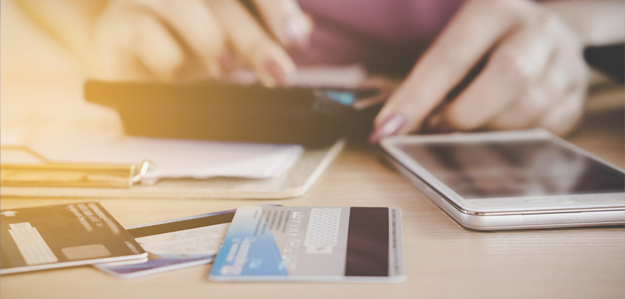 Deadlines & tariffs
SKAN-4X reports are delivered within 7 to 15 working days depending on whether you choose the urgent or standard option.
The price of the reports is clear and transparent, depending on the geographical zone targeted by the study, i.e. 2,850 € in zone A, 3,850 € in zone B and 4,850 € in zone C for the standard delay.
You can pre-purchase a certain number of studies in order to obtain a percentage discount on volume (by 5, 10 or 20). You can also order SKAN-4X reports via a master contract to reduce your costs.
In the case of a framework contract, the specifications of the SKAN-4X studies can be adapted to your objectives and to your sector of activity (specific evaluation criteria for example).
Why use Skan1 SKAN-4X report
The solidity of a recognized expertise, transparency and simplicity in addition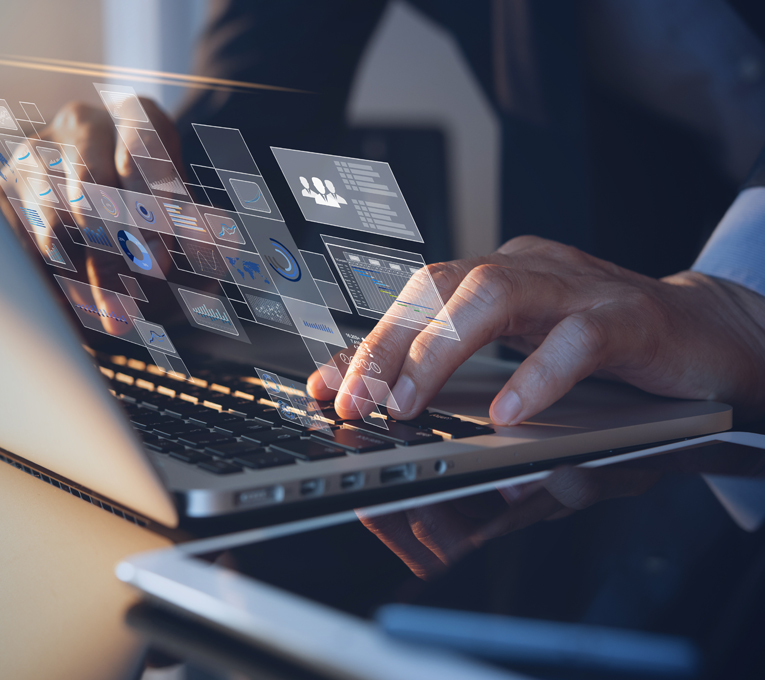 01. Robustness of the analysis
Our studies are conducted by seasoned consultants who are experts in their field. They are based on precise specifications that have been proven with our clients and that they scrupulously respect.
02. Transparency of tariffs and operating procedures
In an environment where practices are often opaque, we claim and implement the most complete transparency on our methodology, the way we work and the price of our services.
03. Privacy and data security
The skan1 platform is a French solution, our teams are based in Paris and our servers are hosted in France. The secure part of our platform meets the highest requirements in terms of confidentiality and data security.